Cash Money Girls – Financial Domination
This german page contains everything a true paypig apreciates: Sexy young and cute woman, taking and raping your wallet and humiliating you for beeing such a pathetic wimp. That's what I wanted, so I joined the page for just 17,99 ¬ (per month, recurring). This might be the best point to remind you that this is a german page, with german content – anyway I seem to understand what the girls want – the bodylanguage and gesticulation is clear. The memberssection is divided into two main areas. The first one is sorted by galleries and the second one contains all the Moneydoms sorted by their name.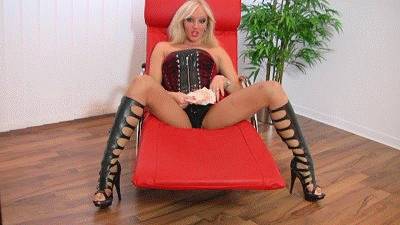 The most Sets are containing several galeries and at least one clip. The pictures are really high resoluted (900x1200px) and the clips are offered in high definition. The girls are having a lot of fun and there are many different scenarios where you can see them taking your money. Each set is takein in POV – you get the impression of beeing the slave, and the girl is talking to you all the time. One girl takes your credit card, and likes to sit on your face as she goes shopping through the internet, the other one wants you to lick her boots clean while you are handing over your wallet to her…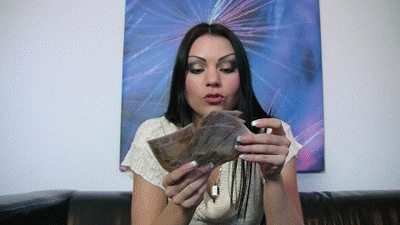 It's a real interesting site which achieves my conceivabilities and gets really close to my deepest wishes.